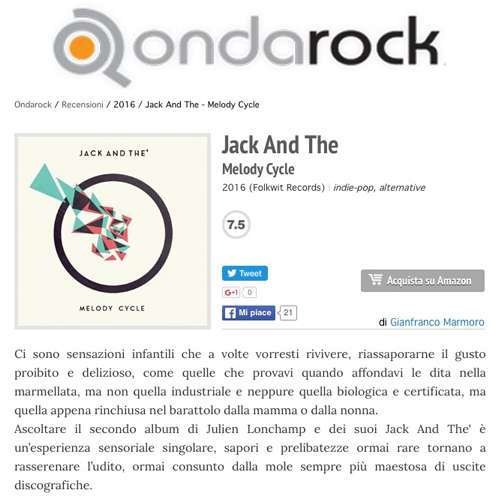 "With this album I found, like when I was a child, prohibited and delicious sensations, such as soaking my fingers in the jam, not industrial or even certified organic, but that barely put in jar by mom or Grandma. "
Super review for Melody Cycle on OndaRock, italian webzine. Talking about Michel Legrand, baroque Pop, the Kinks, Nino Rota, the Beatles, Scott Walker, the Beach Boys, Nick Drake, Divine Comedy, High Llamas, ... The full album evoking to Gianfranco Marmoro some "Enchanting echoing miniatures gently perverse as marshmallows on the fire".
Grazie Mille OndaRock !