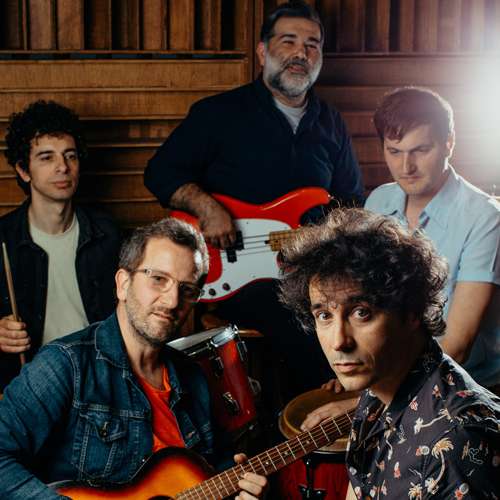 Much has happened since Tahiti 80 formed some twenty years ago on a college campus in France. What started as the brainchild of Xavier Boyer (vocals, guitars, keys) and Pedro Resende (bass), soon turned into a group of four with Mederic Gontier (lead guitar) and Sylvain Marchand (drums), and eventually six with the addition of Raphael Leger (drums and percussion) and Hadrien Grange (keys).
Their first album, Puzzle (1999), brought them a strong following not just in France, but also in other countries like the US and Japan. Infectious single "Heartbeat" lent a hand in Puzzle going gold in Japan.
The band's love for 60's and 70's music hugely impacts their sound. Whether you hear it in the pop-infused Puzzle, the dreamy and experimental Wallpaper for the Soul (2003), the groove oriented Fosbury (2005), the raw, back-to-basics approach of Activity Center (2009), or the eclectic The Past, Present & The Possible (2011), you cannot deny the striking harmony of old and new musical influences.
When it came to creation of the sixth album, Ballroom, Tahiti 80's two decades of experience lent much material to write about - separation , and love gone wrong tends to do that.
The band reconvened at their recording studio Tahitilab to parse through the many demos made since their last album until they found a cohesive collection of songs. Producer Richard Swift (The Shins, The Black Keys, Foxygen) was then enlisted, and Ballroom came to fruition. This synth pop album exudes a dark sexy vibe that is sure to get you out on the dance floor.