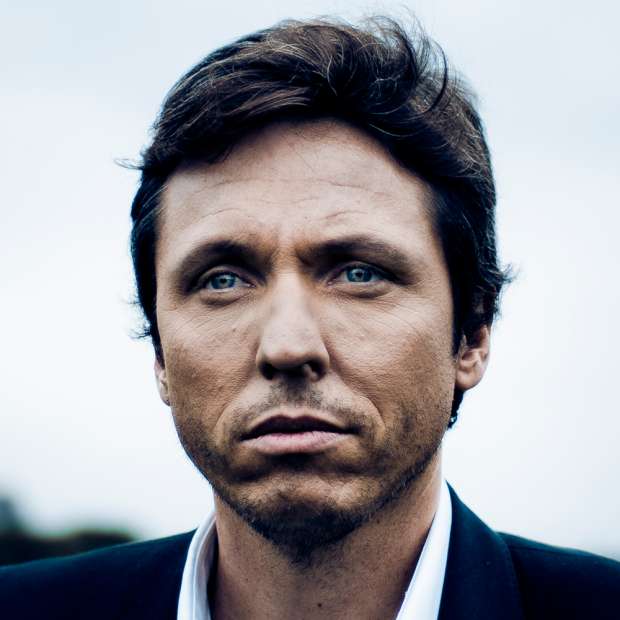 12 years after the worldwide success of Dress Code and last year critically acclaimed project Mutant, the revisited concept of the re-work of their song Save My Heart From The World by the french electro scene such as Dj Cam, Antipop, Yann Wagner, Chapelier Fou, Tristesse Contemporaine, Barbara Carlotti, ... and many more.
Frantic is now back with a brand new album called It ! Recorded in Paris and London and mixed in Los Angeles by M83's recording engineers team and the british producer Flood (New Order, Soft Cell, U2, Smashing Pumpkins, Depeche Mode, ...). Ten tracks, inspired by the world ambiance and this «Sodome and Ghomorra»  feeling  that  brought  us a deep mutation, and drove us to a radical change of our behaviorism... Everything has changed for Frantic. Very quickly... We all are now Mutant with spiritual expectations, living in a digital world that took us to «transhumanism», which is the most dangerous thing for mankind for him. Already here, already done. Living through this with unknown consequences…
Who's guilty ? Who's right ? Frantic is questionning our deep subconscious that's why he called this album «it» something half human/half machine, totally unpredictable but with real effects...
Here you'll find expectations (I want to die for you), questions for the future generations (Lookin' at the scene), hopes and fears (Save you (I won't)), danger (Winter man), and a strange  way of living a new kind of love (Time to make you mine), our own depths (Let's write itself), death with (And leave it all behind).
10 tracks to draw the nowadays world: violent and cold, spiritual...and somewhere true. Check it live !
First Single : Save you (I won't). A song written to oblige yourself to follow your own vibration.
Frantic collaborates with lots of international artists during the past years...
2000 / Live duet for Pierre et Gilles exhibition - Single with Marc Almond (Soft Cell) - Cover of Tears Run Rings.
2001 / Duet with Robert Palmer - Johnny and Mary (acoustic) - Last recording for Robert Palmer.
2005 / The Lovemakers - Duet Golden Boy.
2005 / Indochine - Ladyboy, production single top 20 France.
2005 / Ashlee Simpson - Boyfriend, production single edit top 20 US Billboard hot 100.
2006 / Dominique Dalcan - Duet Dans La Maison Vide (Tribute to Polnareff).
2009 / Golden Boy for Quentin Mosimann.
Remixes for Erasure, Pet Shop Boys, Alain Chamfort, Lloyd Cole, The Christians, Orchestral Manoeuvres In The Dark, ...