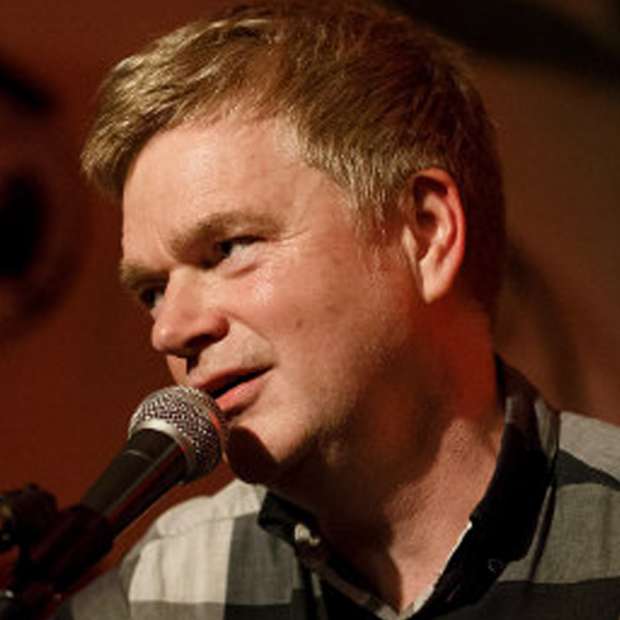 These are songs from northern England, born from the crags and the fells of a landscape where poetry grows like wildflowers. A place where the antiquated is prophetic, where the still is still in fashion. A wide-eyed country, where the fraying edges of the mountains are irritated by tides of the climate change of business. A country at the mercy of its own beauty, with ice-age genes, drawing friend and foe indiscriminately.  Born from the wide sky, scarred by a moving thunder scraping its nails across the slate. A companion to ambiguity, to the practice of forgetting by heart. An acquaintance of the weather. A land where the poetic has one last place left to hide. A place of grumbling walls and dry stone disposition, where lives a silent God in a silent rock.
John Cunningham is an English singer/songwriter. This much awaited new record Fell is his fifth solo studio album and first since the 2002 release Happy-go-unlucky. 
His first EP release Backwards Steps (1989), was a co-production with Stan Cullimore (songwriter/ guitarist for the successful indie pop group The Housemartins) and was acclaimed by French journalists from Les Inrockuptibles. The release of Shankly Gates (1992) brought his music to a larger audience, being awarded album of the month in Les Inrockuptibles for June of that year. It also was included in their best albums of 1992 and it made No.14 in the FNAC album charts. 
This was followed by Bringing in the blue (1994), Homeless House (1998) released on French label Les Disques Mange-Tout, and Happy-go- unlucky (2002) with some arrangements and performances from Stereolab's Joe Watson and Fugu front man Mehdi Zannad, who's original version of the album Fugu 1 John had mixed.